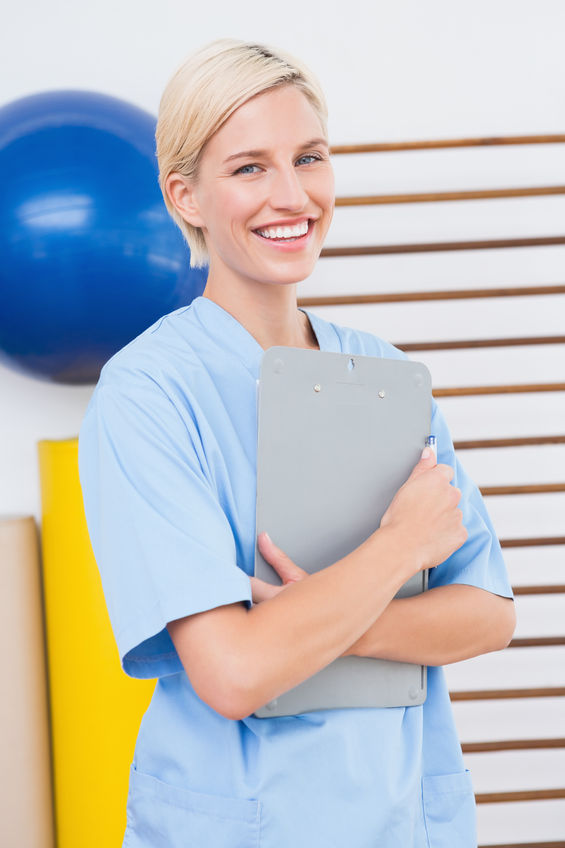 Physical Therapist
I would definitely recommend The People Link to others looking to fill vacant positions. They were instrumental in helping us find an outstanding physical therapist to fill a vacancy we had. We had struggled finding qualified candidates through other avenues of job postings. They were very diligent in helping to prescreen applicants so we didn't waste time interviewing applicants who didn't meet our criteria.
The biggest value we received was being able to fill a position quickly which helped to minimize lost revenue. The length of time we spent looking for applicants through normal job postings resulting in months of decreased revenue. The People Link was able to help us quickly find applicants and prevent continued loss of revenue.
The People Link provided a quick list of applicants who met our needs and were interested in exploring more about the vacancy we had. We had such little interest from normal job postings but The People Link were able to provide us with potential candidates within a very short period of time. This drastically cut down on lost review by allowing us to full staff our clinics needs.
All of the applicants The People Link sent us met all of the criteria that we had provided to them, and were very well qualified to fill our needs.
B.M.
Evolution Sports Medicine
Torrance, CA
Physical Therapist
I would recommend The People Link. They were able to find a PT that was a good fit for our clinic. The quality of the applicant was very good and I appreciated the experience level of the applicant.
Nikki Lee, PT, DPT
ProActive Physical Therapy

Speech-Language Pathologist
I would absolutely, without reservation, recommend the People Link to anyone who is looking for a new employee. Mya was quick to answer all my questions and even quicker at sending us qualified individuals to interview. The communication was priceless. We live in an area with a shortage of therapists and I really had no idea how we were ever going to find one for our clinic. Mya worked hard and was quick. I've been recommending her to my colleagues as well. I felt Mya completely understood what we needed and only sent candidates that would fill our need. After trying so hard, for so long, to hire on my own, I was not optimistic Mya would be able to help us. Not only did she help, but we now have the best addition to our clinic that anyone could ask for!
Melinda Carruth
Pediatric Therapy Associates

Pediatric Dentist
I highly recommend The People Link to fill your pediatric dentist position. The Quickness and efficiency of The People Link in finding viable candidates is amazing. The pipeline of candidates that The People Link seems to have access to has been very helpful in us filling our openings. I feel very positive about the speed in which she filled our openings. They are efficient in this regard. Not every candidate is a good fit for us, but they did find us three dentists that were a match. Mya and her team are clearly good at what they do. Out of the handful of recruiters that we've worked with, The People Link seems to have access to a larger pool of candidates which is key. They are professional, efficient, and their services are reasonably priced. Moreover, they exhibit a high level of communication and follow up throughout the entire recruiting process. I would highly recommend the People Link for those looking to recruit dentist.
Frank C. CFO
Dental Excellence Group

General Dentist
Mya secured 3 potential candidates for us and we hired 2 of them! The most valuable aspect of the service I received was the quality of the applicants, meaning that I didn't waste my time interviewing people who there was no chance of me hiring. My request was filled very quickly...we wanted one and ended up with two! I found it easy & efficient to work with Mya and The People Link. Would absolutely use The People Link again in the future.
KJ Sturhahn, Dentist
Buffalo Prairie Dental

Physical Therapy
Our new employee is doing great and patients really like him. I can say that Mya listened to my needs and was able to find a candidate to fit my clinic's profile. She did not waste my time with candidates that did not meet our needs. Our new PT is fabulous and is a great addition to the Lifestyle team. I would absolutely use Mya and The People Link again.
D.H-W, PT
Lifestyle PT

Physical Therapy
You are welcome. We are very happy with her to this point. I wanted to let you know that we appreciate all of your help. It was a difficult position for us to staff and you're ability to fill most of our expectations did not go unnoticed. We don't have a lot of experience working with a placement agency and do understand this wasn't a normal situation. Thank you for all of you time and assistance!
Linda Gieseke, COTA/L
HR Coordinator
Odom Health & Wellness

Job Seeker
Thank you Mya, I truly appreciate your efforts and helping me secure the job. You have been a great resource, and you have followed me every step of the way.
Continue to be great!

Dentist
People Link did a fabulous job connecting our dental practice with an associate dentist. Their representative (Mya) asked us for specifics on the details of The Smile Place, which specializes in serving children. During nearly a 2 month long search People Link kept us informed of their progress through regular contacts with us. The follow up was outstanding!!! They understood our mission and found a dentist who more than met the specific needs and aspects of our practice. I recommend The People Link to anyone searching for the right employee.
Lynette, The Smile Place
Job Seeker PTA
I love the new job I love the employers and working for the hours the camaraderie with my coworkers the staff is awesome. As far as Mya is concerned she's in A League of Their Own she stayed on top of things even when I contacted her after hours. She is very professional and she has the ability to match the right employee with the right employer that is a skill a talent any professional football team would love to have her as a recruiter. If I was looking for a job again I would contact her first. !! As a recruiter she did everything right she went the extra mile with me even if it meant working after hours !! I'd highly recommend her!! Anyone reading this should take the time to work with her and People Link. People Link found an unlimited supply of gold with Mya.
William D. PTA
Physical Therapy
On behalf of Care First Rehab, thank you for for the wonderful holiday gift basket! It has been a joy teaming up with you this year to hire staff for our organization. I look forward to our continued recruiting relationship in 2017!
Warm Regards D.M.
Physical Therapy
B. started last week. She is doing very well and is very likable and quite smart. Lovely demeanor. Thank you. Please email me your invoice and I will pay you. She is a wonderful addition to my small office.
Elizabeth Scarpelli
Physical Therapy
Happy Holidays. I thought you would like to know that R. W. PTA is working out great. We were able to open our 4th clinic and Rebecca was a big part of that. I anticipate the need to hire again sometime in the next few months. The job details will be the same - outpatient setting for PT or PTA.
Scott Stonestreet OTR
VP Bayside Rehab
Physical Therapy
Mya works tirelessly to meet our very high requirements for personnel recruitment. She provided an exceptional candidate who we hired and has worked out amazingly well. Of all the PT's we've hired in the past year, her candidate is one of the strongest we've met and we couldn't be happier with our new hire's performance. Mya always follows up with our correspondences if I've forgotten to email her back regarding next steps for the candidates and she is always on the look out for great talent to join our organization. Thank you for your hard work!
April Oury, PT MS, IOC, CFMT, FAAOMPT
President BODY GEARS Physical Therapy
Physical Therapy
I would like to start this letter by thanking Mya Borgman and the folks at The People Link for finding us an exceptional staff member. We have a growing practice and our biggest challenge is recruiting therapists to our rural community. We had been trying to recruit a physical therapist for months on end, with absolutely no luck. When we finally decided to use a "head hunter" our expectations were that it would be costly and that we would be interviewing candidates that really did not want the job. We were wrong. Mya found us several candidates within a few short weeks. We were most impressed with the fact that these candidates were high quality and interested in the position we had open. Mya works very hard to identify the needs and goals of both employer and job seeker and matches them up for success. That must be the secret to the success of The People Link- they listen.
Thank you for listening, Mya!
Ownership of Bayside Rehabilitation, Inc.
Physical Therapy
Mya, Thank you for your assistance. We offered her the job and she accepted! We are very excited to add her to our team. I wanted to again thank you for all of your help. Hiring can be somewhat of a nightmare, but you made it much easier for Nikki and me. You are one of the few recruiters that actually listened to what we wanted and what we needed in an employee. Being a small business owner and located in a rural setting, our needs are very different from those in a suburb/city setting.
Sara S Morrison PT, CDT, FCE, CFT, Cert DN, FMT, Owner
Total Body Therapy & Wellness LLC
Speech Therapy
Thank you for finding us the perfect fit for our needs at Children's Therapy Network. For over a year we searched for a bilingual speech therapist who was comfortable working with families and children in their homes. Not only in the homes, but often times in rural areas. Julio not only is a kind and caring person, but professional, great with his paperwork, and the families love him. Since his arrival we have gotten more referrals than he can handle. This not only has allowed us to serve our clients needs, but has grown our business for the other ancillary services too.
Thank you very much,
Dr. Cassandra Woods, DPT, PT, CEO.
Children's Therapy Network, Inc.
Physical Therapy
The People Link is fast and effective in finding the perfect fit! Their staff always goes the extra mile to ensure a perfect placement every time. The People Link is the first place I go when I need to hire medical professionals.
Dore Hudson Office Manager
Cambria, CA
Dentist
I recommend using The People Link. Mya was very professional and always responded to my questions right away. My request was filled immediately and the applicant that was sent to me is exactly what I have been searching for. He is very professional and one of the very best applicants I have ever met. I will certainly continue to use The People Link in the future.
Dr Drake
Nolana Dental
San Benito, TX
Physical Therapist
I have worked with Mya for the last three years on clerical and administrative personnel needs with great success. She found us the best Accounts Receivable Supervisor that our Clinic has ever had. The single most challenging position that I have to hire for, however, is that of Physical Therapist. We have had two (2), full time, permanent openings for the last year. I currently have five (5) agencies who specialize ONLY in PT placement working for us full time, trying to fill the openings. I have posted ads on professional sites, newspapers, and non-professional sites. Mya does not specialize in PTs per se, but decided to take on the challenge. Within two (2) weeks of accepting the challenge, she found us an excellent local candidate who I was able to hire and start within the week! Completely unprecedented! My five other agencies are still "working on it". In addition to being a top notch recruiter, Mya is a wonderful person to work with who genuinely cares and always goes that extra mile. There isn't another agency that I can or would recommend. Mya definitely makes miracles!
Kindest regards,
V.W., General Manager, Advantage Physical Therapy