Triple Expansion!
As we approach the end of this year, I am mindful of what there is to be thankful for. For openers, 2010 proved to be one of our best years ever! We opened new markets and hired more staff to help us deliver our services. And in the process, we placed almost three times the number of people than in the previous year! We continue to get calls from satisfied employers thanking us for caring enough to provide them with quality staff. And we still get comments from people we've placed thanking us for taking the time to find them the right match.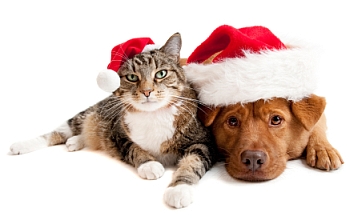 "I wish for you prosperity in 2011...."
Motivation for Success
I was recently asked what motivates me. After all, some recruitment firms are pretty robotic and just send warm bodies out on the chance that they'll be a good fit for the employer without giving it a whole lot of thought. The "If-enough-spaghetti- is-thrown-against-the-wall-some-of-it-is-bound-to-stick" mentality.
As much as I like pasta, I can't work like that—without passion, as if I have no stake in the outcome or personal involvement with my clients and potential hires. The fact is, I love my job and I love people and I love seeing them do well when it's the right match. It may sound corny, but I love it when a client calls to tell me how much better his or her company is doing since hiring the person I recommended. Or when people we've placed tell me how much they appreciated all the care that we gave them so that we could place them properly. They could feel the difference in the care-factor before they got hired out.
The No-Fail Business Model
I have found over the years that you can't lose when you give to others particularly when what you're giving is something of yourself, your know-how, or the benefits of your experience to one who needs it. It's been said often that listening is a valuable ability. I would add to that "and caring enough to understand what is being said so that you'll know how to offer help." In their bestselling book, "The Go-Giver," authors Bob Burg and John David Mann tell us that the first secret of being successful in business is "Your true worth is determined by how much more you give in value than you take in payment," after which they go on to demonstrate the point. They must know something because the book is a bestseller and been translated into several languages.
Count What's Right
And while we're at it—reflecting on the positive—be sure to take note of and acknowledge what has been right about 2010. I think you'll find that if you want "what will work" in 2011, you'd better first identify what things have worked in the past. Given the state of the economy of late, it would be easy to dwell on what didn't work and what went wrong. While it's fine to evaluate whatever you need to evaluate in order to move forward more intelligently, but please don't neglect to put just as much, if not more, emphasis on what went right, including those people within your company who contributed to whatever success you had.
Surviving Tough Times
There's a book that a friend told me about recently. It's called "Half Broke Horses," written by Jeannette Walls that chronicles the life of her incredibly resourceful, resilient and no-nonsense grandmother, Lily Casey Smith, born in 1901 in Texas. If we are to believe Ms. Walls, by age six Lily was helping her dad break horses; and at 15 she traveled 500 miles, alone on horseback, to teach at a frontier town school. If you ever start to feel like you aren't up for the task of managing your life, reading about someone whose life was a constant challenge and who consistently rose above circumstances, should snap you out of it! That we live in an age of convenience shouldn't enlist us to relax our mental facilities or get sloppy in our thinking. We can all stand to exercise our minds more!
Holiday Wishes
As I wrap up my year, I am grateful for personal and professional growth, for having a loving husband and family, and for being surrounded by wonderful and caring people. As we approach 2011, I look forward to being able to spend more time walking my dogs and rescuing and helping animals in need. And I won't complain one bit if I spend more time sailing! Boy do I love that! As for my wishes for each of you: I hope you will spend more time enjoying your life and the things that give you pleasure and joy. I hope that you will take the time to pat yourself on the back for doing the best you could while always seeking to become the sort of leader that others will want to follow.
I wish for you prosperity in 2011 and a chance to learn the art of giving. And I wish you many opportunities for self-discoveries that give you insights you might not otherwise have gained had it not been for some measure of temporary adversity. May you be as fortunate as I have been to be surrounded by good people, at home and at work. And if we can be of service to you in finding those special people for your company, please let us know. We are here to serve. We are here for you!
Mya Borgman
The People Link
We make hiring effortless and simple. No more wasting time and money on bad hiring practices. Just tell us what you want and we'll get exactly that for you, effortlessly.

Call us today!