This article marks the first in a series of interviews on how to improve employer-employee relationships. Our first interview centers on how to develop and retain employee loyalty long-term. Upcoming interviews will also look at how to attract a vital and energetic workforce, while another will deal with how employees can make themselves more valuable to their employers. I hope you enjoy these articles and I welcome your comments.
Mya Borgman, The People Link
How to Inspire and Retain Loyal and Long-Term Staff
William (Bill) Sherman is the former General Manager, then CEO and President (now retired) of Hi-Tech Rubber/Hi-Tech Group. For over 20 years—and until the company was sold to international manufacturing giant, Parker-Hannifin in 2008—he helped steer the company from one plant and 25 employees to seven plants and just under 900 employees, and from less than $1 million annual gross revenues to $100 million, making it one of the most efficient and profitable companies in its industry. Since many of Hi-Tech's employees had been with the company for many years—five, ten, fifteen or more—we wanted to know what he did to inspire and retain employees who clearly had made a commitment to Hi-Tech's success and profitability.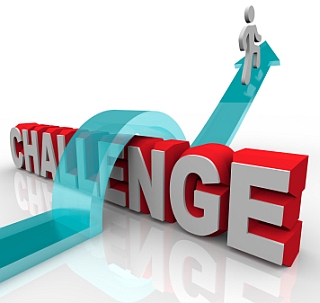 "We wanted to set new employees up to be successful and win at their new jobs...."
TPL: How important is employee loyalty and long-term commitment to a company's success?
WS: Of course I can't speak for others, but in our case, pretty much everything depended on being surrounded by people who wanted us to be successful as much as we did… people who felt they were part of our success or, for that matter, our failure. Without the willingness of your employees to work with you in accomplishing management's goals, I don't see that a company has much long-term future because it also means that guys like me would be working 24/7 and that's not workable except very short-term in extreme circumstances.
TPL: How did you develop long-term relationships between yourself and new hires?
WS: I think you have to start to develop that kind of employee relationship early on. The way we did it at Hi-Tech was that after potential new hires met with the appropriate department heads—and assuming they had the basic skills for the job—they'd come see me. And that interview was all about the person in front of me: What does he or she want out of our working relationship? How can we fulfill his or her needs? What's important to that person?
For example, when a potential new hire says that he or she made, say, $60,000 at their previous job, some employers might see that as an opportunity to low-ball the guy and offer him less—in this case, let's say $50,000, so the employer's thinking that he's saving $10,000 a year, right?!
I took the opposite view. I figured that a satisfied and happy employee would help us generate a lot more in revenue every year than the $10,000 we would be saving, in this example, by low-balling the guy on his pay. Besides that $10,000 wasn't going to make or break us, but not having this new employee fully on board and doing all he or she could to help us grow as an organization could cost us a lot more in unrealized revenue over time!
When you start off showing a genuine interest in someone, that person is going to know—right from the start—that you care, not just by your words, but by your actions on his or her behalf.
TPL: That's quite a commitment on your part to start off that way. Have you ever been burned by being so nice?
WS: Surprisingly few times over all these years. To the contrary, the majority of our staff had been with us for many years. In fact it was not uncommon to have several family members all working for us—husbands and wives, kids, brothers and sisters. When I say we were like a family, I really mean it!
TPL: What else did you do to make new hires feel welcome and build loyalty?
WS: If you start off showing you care, but then don't follow through from that point forward, it's not going to work. Of course, we would ensure that the basic agreements were understood on what was expected of a new hire, but then when the person showed up on Day One, we made sure that his or her work area was completely set up with all supplies and tools, that the computer was there and ready to be used, that the space was orderly.
We wanted to set new employees up to be successful and win at their new jobs, and feel comfortable during the sometimes challenging learning curve that you can expect from any new work situation. While these gestures may seem to have been small and insignificant, they all added up to making the person feel that he or she was special—which in my view the person was!
TPL: All of that is well and good, but surely there were times when employees made mistakes or failed in some way. How did you handle those situations?
WS: Of course no one is perfect, but it was always my policy to give people the benefit of the doubt, to assume they were making the effort, and cut them some slack. If there was something about the job they didn't understand, we'd try to help them get the information they needed to become more competent. If someone messed up—and it wasn't a show-stopper kind of mistake—I just wouldn't make an issue of it.
We all make mistakes that we may regret later—or need to handle some unexpected situation, like a sick relative requiring some time off—so why get after the person about it? My experience over the years was that if you helped the guy correct his mistake or handle some urgent situation without making a big deal out of it, he or she would repay you many times over with greater devotion and loyalty, and I saw that happen often over the years.
TPL: I know there were other things that went into Hi-Tech's success besides having great and willing employees doing their parts—costing and other financial decisions, quality of product and efficiency of production, proper and realistic use of technology, etc. How did your more strategic decisions as CEO or President of the company directly or indirectly improve employee morale and commitment to Hi-Tech?
WS: We had a great management team at Hi-Tech—people who were smart and whom I respected, so we're still talking about people here. I would almost always defer to a person's intelligence and professional skills when it came to considering strategic choices, even if the person was sometimes difficult to deal with. So the combined effect was that our management decisions were well-thought-out and rational and, personalities aside, in the direction of greater success and prosperity.
I think people generally want to be associated with a successful company and take pride in that association with it. I believe that our success as a management team instilled more employee confidence in us and our top-level decisions which I also believe contributed to their desire to be part of the process of creating that success.
TPL: Since you retired, have you thought about what you would do differently if you had it to do over again?
WS: I sometimes feel I was too direct with people and could have handled them in a gentler fashion. But it's a funny thing: Even in those times, the feedback I've gotten from staff was that they always knew that underneath, I cared about them—that my motive was to help them, even if the words didn't come out as "caring" as I thought they should have when thinking about it after the fact. Any comments I made or corrective actions I took were in the direction of helping the person get smarter and be more productive at his or her job, and I guess that intention ultimately got through.
I think over the years, I got better at reading people and knowing how to communicate in ways that they would understand what was needed without me overwhelming them, even if unintentionally.
TPL: You seem pretty laid-back to me, and I can't imagine you running around Hi-Tech frantically or working 24/7 despite having a lot of employees and several plants. How hands-on were you as a manager?
WS: You certainly have to give people direction. But I really did all possible to empower people in their respective areas of responsibility. And again, things were not always perfect by a long shot, but every time I helped people in the direction of them being more capable at their jobs, and showed that I respected them, they most often rose to the occasion and met or exceeded my expectations.
Ultimately, the buck has to stop with someone and I didn't mind having to make tough decisions when called upon to do so. But I also felt it was important to let others share in that decision-making process within their own areas, even if their choices weren't the ones I would have picked because there are lots of ways to do things.
Further, there's just no way that one can micro-manage people and still successfully run a company. At some point, you just have to trust that people are trying their best, and that they want to be helpful and do the right thing. The downside of empowering people is that sometimes things don't get handled as you would like, or quickly enough—and certainly there are many ways to be successful besides my own. But giving people some free reins and working through the inevitable issues that come up without too much fanfare worked for us at Hi-Tech and ultimately contributed to greater prosperity for the company and its employees and staff.
TPL: In looking back at your many years at Hi-Tech, of what are you most proud?
WS: I'm very proud of the fact that our employees and staff enjoyed coming to work every day and did a really good job as a reflection of their sincere and genuine commitment to us. I'm sometimes hard on myself: How could I have done better? How could I have handled people better? But the truth is that despite whatever mistakes I feel I made over the years, I must have done a lot more right than wrong, because the people who worked for me are still some of my best friends, and that really means a lot to me. Perhaps the lesson is that one can be successful professionally and still be decent and respectful of others and that's not a bad legacy to leave behind.
TPL: Thanks, Bill, for sharing your insights with our readers!
Mya Borgman
The People Link
We make hiring effortless and simple. No more wasting time and money on bad hiring practices. Just tell us what you want and we'll get exactly that for you, effortlessly.

Call us today!